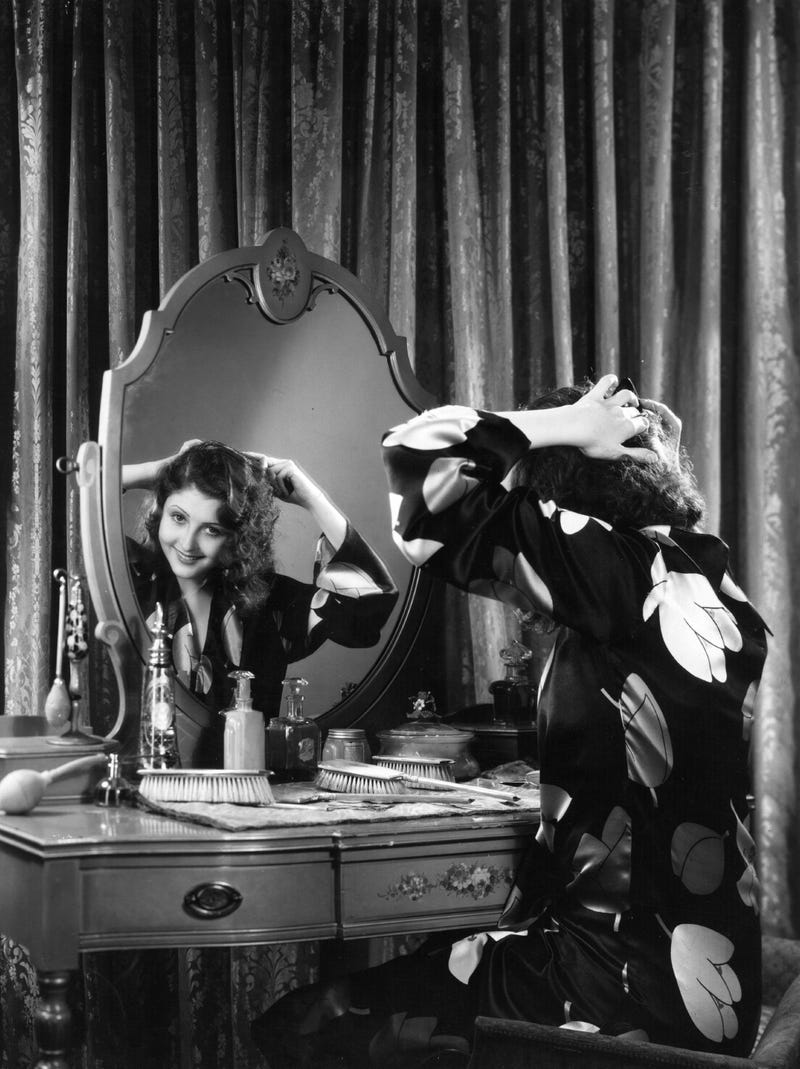 Check it out: the Golden Age-era Paramount publicity department just HAPPENS to have caught another new actress at her toilette!
This time we have Marion Shilling, circa 1930, who appeared in a whole slew of movies between 1929 and 1936, before waving farewell to the movie business. Couple things:
That robe!
That vanity seems a missed opportunity for art deco.
Do you reckon there's a soundstage behind that damask curtain, or just a cinderblock wall?
What, precisely, is she doing to her hair?
Paramount sure wanted the American public to understand how much time its starlets spent putting on their faces.
Photo via Getty/Hulton Archive.