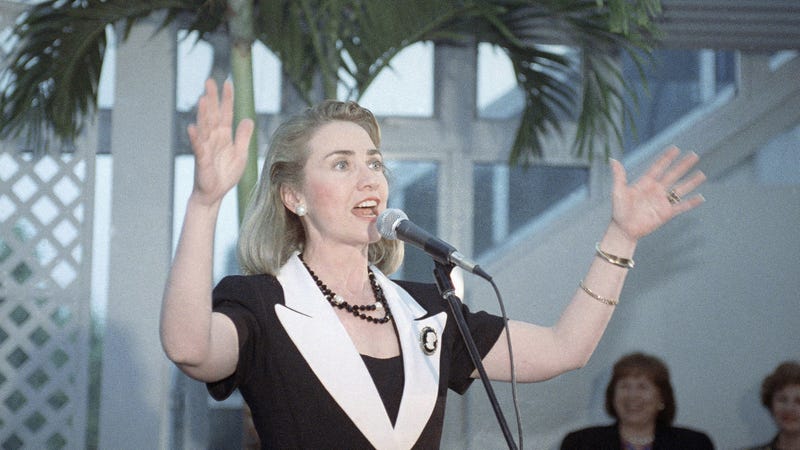 To grow up a girl in the 1990s was to stew in a particularly rich pot of misogyny and, for some of us, to have one's sense of the world shaped by the treatment of an uneasy trinity of women: Hillary Clinton, Chelsea Clinton, and Monica Lewinsky.
Sure, my experience was exaggerated by living in the Deep South—Georgia went for Bill Clinton in 1992, then promptly gave the country Newt Gingrich—and it's not like I would have sidestepped sexism if the backlash hadn't had the women of the Clinton years to concentrate its venom upon. The point is that an entire generation of young women grew up to a steady stream of horribly sexist invective aimed at a series of women who dared to be high-profile, whether they sought their notoriety out or it was thrust upon them.
From the very earliest days of her father's administration, 12-year-old Chelsea was made a punchline for being, supposedly, woefully unattractive. (For instance, Rush Limbaugh's TV show "accidentally" confused photos of Chelsea and the Clintons' dog.) And a public roasting of Monica for her perceived chunkiness closed out the Clinton years, helpfully assisting many of us in developing a lifetime's worth of body issues. In between there was the mistreatment of women who somehow drifted into the orbit of the White House, like Janet Reno—too mannish. And all that's in addition to the constant, incessant, deeply racial right-wing obsession with "single mothers," ensuring that African American women were under siege on multiple fronts.